Accessing the Forgotten Dimension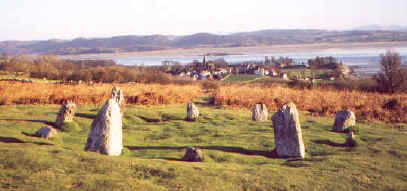 This website starts from the belief that there is a forgotten dimension of existence missing from the modern Western worldview - the dimension of the mind. The root mind or deep intuitive mind is not the brain, nor is it the product of the workings of the brain. The root mind precedes birth and survives death. Our pagan ancestors were in touch with this dimension, as are some eastern cultures. But we in the west have lost contact with our own deepest nature due to sixteen centuries of repressive patriarchal theology, followed by four centuries of mechanistic pseudo-science.

This isn't to deny that some of the workings of the mind are physical and machine-like. But the deep intuitive aspects, the spiritual qualities such as beauty, compassion and the sense of the numinous are not physical. A mind which becomes acquainted which such positive qualia will retain them from life to life as it progresses along its spiritual path.


THIS WEBSITE IS UNDER CONSTRUCTION - LINKS WILL BE INSTALLED IN DUE COURSE
Acupuncture
Aesthetics
Anomalous phenomena
Aura
Bodhisattvas
Celts
Chakras
Compassion
Consciousness
Deep Mind
Dissatisfaction
Dreams
Dowsing
Earth Mysteries
Enlightened beings
Enlightenment
Feminine
Goddess
Healing
Holy Wells see Wells and Springs and Leylines
Homeopathy
Icons
Information overload
Intuition
Judgmentalism
Jung
Kirlian phenomena
Kundalini
Leylines
Liberation - see Enlightenment
Mantras
Materialist Malaise
Medicinal Plants (beautifully illustrated)
Meditation this life, future lives
Meme
Mind/Body interaction
Morphic resonance
Neolithic
Original Sin
Parapsychology
Patriarchy
Past lives
PEAR
Poltergeist
Precognition
Pure Lands
Psychokinesis
Qualia
Quantum Physics
Reiki
Repression of the feminine etc
Ritual
Sacred landscapes
Samsara
Sanskrit
Spirituality and/or religion?
Springs and Wells
Stone Circles
Symbolism
Telepathy
Tantra
Tummo
Wells and Springs